In addition to cool appearance, but also social
Recently, we found a cool shoe. The design of the shoe itself is stylish, with an LED screen on the heel, which can be lit and changed patterns anytime, anywhere.
This shoe comes from a brand called Vixole, the target audience of the shoe is very clear-young people in Europe and America who love nightclubs. According to Jackson, the co-founder, nightclubs and sharp dance cultures are prevalent in Europe and the United States. People wear equipment with LED lights at parties to show their personality and attract attention. Generally speaking, the LED shoes that everyone wears are relatively elementary, only the light changes. Vixole's shoes can change a variety of patterns and designs. Jackson believes that this shoe can stand out in the nightclub and attract more attention .
Vixole shoes are equipped with a flexible OLED high-definition color display screen, and the mobile phone App is connected via Bluetooth, and the pattern can be selected in the App Gallery. There are currently thousands of designs in the gallery, which are completed by the Vixole team. In the future, they plan to let users submit designs and put them into the gallery after official review.
This video allows you to understand the characteristics of the shoes more intuitively. The video received 8 million clicks on Facebook.
In order to highlight this screen, the lines of the shoes themselves are simple and smooth, the screen can be firmly fixed, and it is equipped with TPU (Thermoplastic Polyurethane) protection material to prevent screen cracking, waterproof and heat. In addition to being beautiful, this shoe can also be socialized. The sole has built-in NFC wireless transmission at close range, and the two can add friends by tapping on the shoes.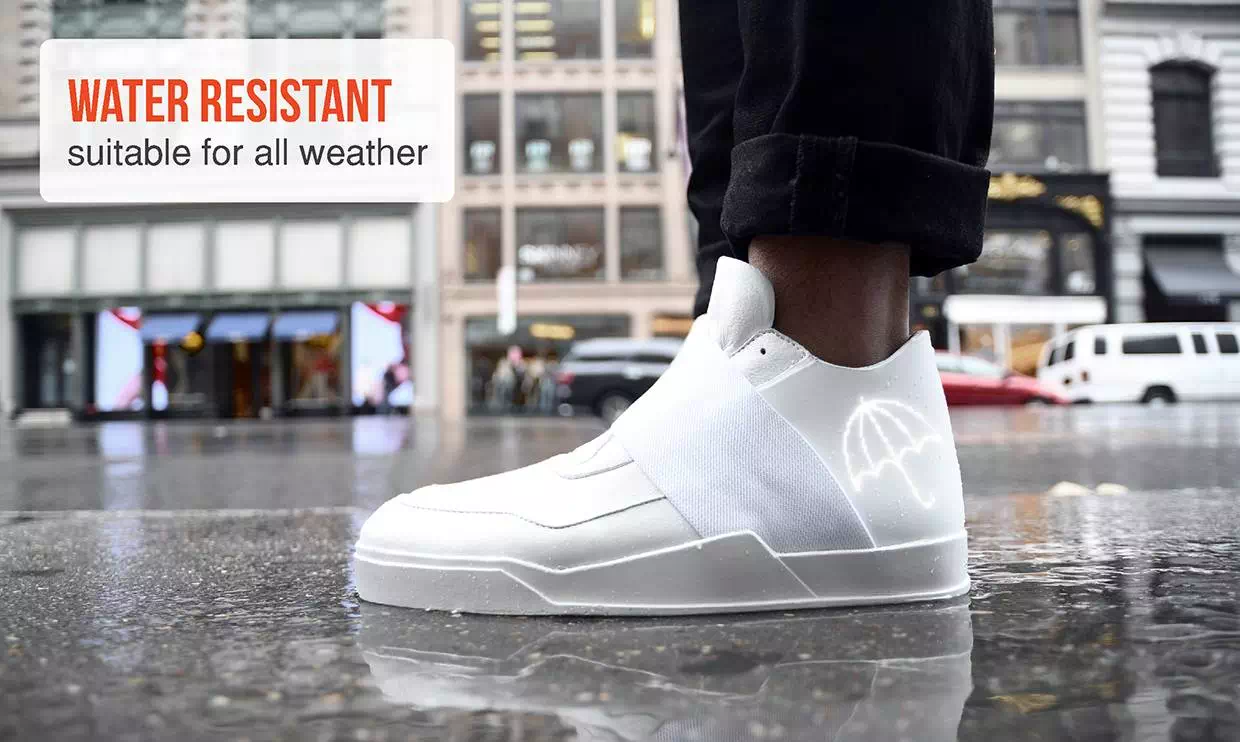 This shoe is currently crowdfunding US $ 230,000 on Indiegogo. The team is already preparing for mass production of shoes in Shenzhen. The manufacturing cost of a pair of shoes is about 500-600 RMB, and the estimated selling price is 300 USD.
Jackson said that this shoe will be Vixole's first explosive model, and in the future they will create fashion brands with more explosive models.
Vixole 's CEO Ali Ma is a serial entrepreneur who has created men 's shoe brand Essential Marks and T-shirt brand Cyberela; CFO Jackson Dong has founded "Personality Party" (party version of Eventbrite); fashion consultant Sean Chol has 7 years of shoe design experience, Chief designer of Coach men's shoes.
Vixole is seeking angel round financing.
——————————————————
I am the author of 36 Krypton. I have traces of the consumer. For consumer and e-commerce projects, please report to Pennykoi.