Source: Sina Digital
Compared with the development of wearable devices, the field of traditional clothing, shoes and hats seems to have made little progress in terms of intelligence. But recently there are more clothes with screens, such as this sneaker called "E-SNEAKERS".
E-SNEAKERS with screen shoes
From the outside, there is nothing special about this shoe, nor does it automatically tie shoelaces like Nike. Its biggest highlight seems to be just an LED screen on the shoe.
According to the official, this screen can display text and graphic information. To put it bluntly, it is to use cool light effects to highlight the personality of the wearer. Unfortunately, its LED array can only display red and white colors.
Although this pixel-style screen is very simple, but under the blessing of intelligence, the playability has been improved a lot.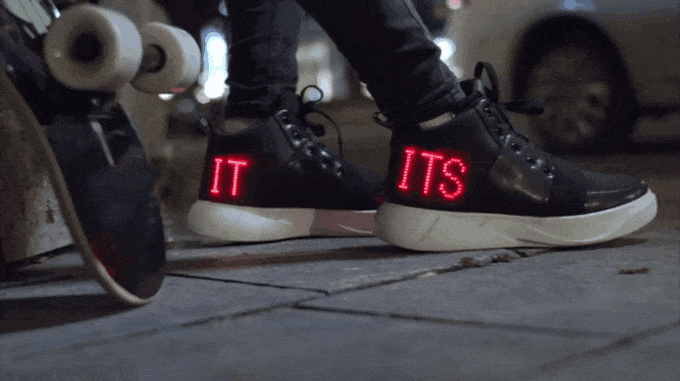 Shoes support WiFi
For example: E-SNEAKERS shoes themselves support WiFi, which is currently rare. So after connecting to a mobile phone via a wireless network, it can customize text or patterns. In addition, the waveform can be displayed in synchronization with the rhythm of the music, and there are many ways to play.
Customizable patterns or text
Built-in 800 mAh battery
Obviously, all of these are inseparable from the built-in 800 mAh battery to support. According to official data, it takes 4-5 hours to fully charge the shoes, and it can continue to light the screen for more than 8 hours. And in order to waterproof, the Micro USB interface used for charging also added a waterproof sealing cover.
E-SNEAKERS shoes with screens are priced at US $ 129 a pair, which is about RMB 910. The price is not expensive, I think this pair of shoes seems to be more suitable for Mr. Nikolai Zhao Si, what do you say?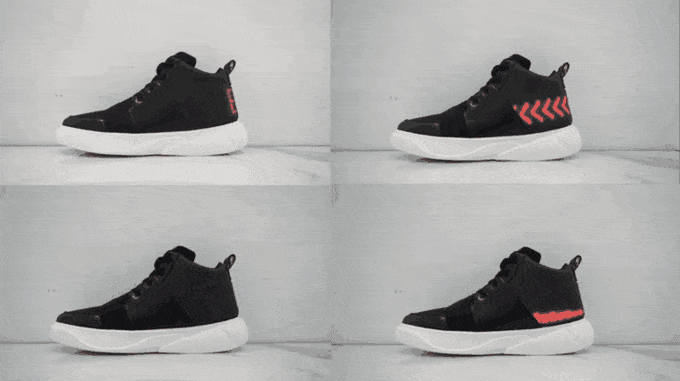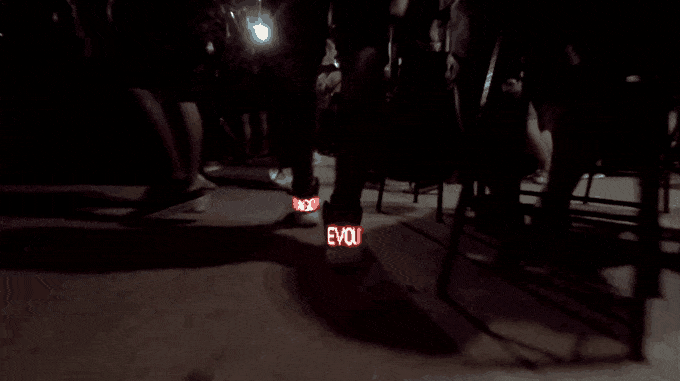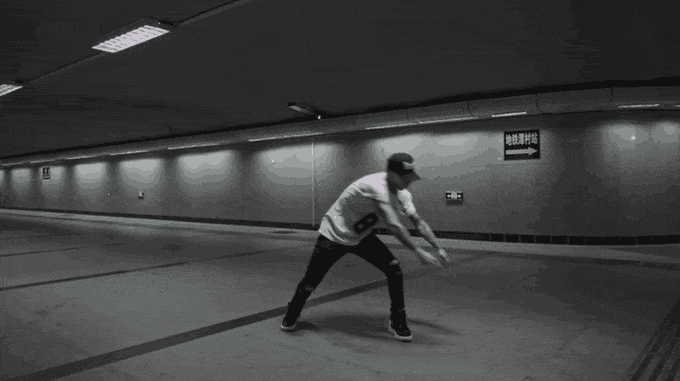 All pictures in this article are from Kickstarter